Le TCX représente parfaitement l'évolution technique des vélos de cyclocross modernes. A la pointe de l'innovation, le TCX correspond parfaitement à cette discipline où les moindres avantages vous guident vers la victoire : Nouvelle géométrie, bases asymétriques, rigidité du train avant renforcée, freins à disques, guide chaîne.
Points importants
When you're launching an attack, chasing the break or railing turns in sketchy cyclocross conditions, every advantage counts. Pros settle for nothing less than perfection, and this is the machine that meets their demands. The TCX Advanced Pro features a superlight Advanced-grade composite frame that's handcrafted with race-proven geometry and asymmetrical chainstays for optimal power transfer. The innovative D-Fuse composite seatpost, first pioneered for this very bike, adds compliance without adding weight, so you can pedal smoothly no matter how rough the course. Other innovations include a lightweight composite WheelSystem and tubeless tires right out of the box, flat-mount disc brakes, and a 12mm front and rear thru-axle for total control cornering, sprinting or climbing in all conditions.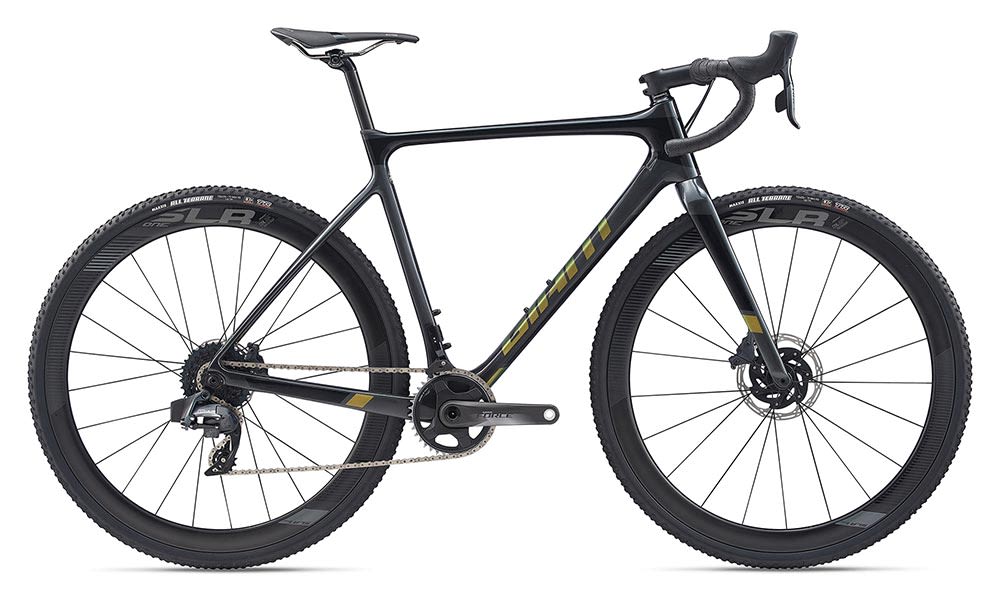 Galerie Photos
Selecting any of the image buttons will open a larger image gallery with image descriptions
Technologies


Advanced Composite
Le matériau en fibres de carbone haute performance de Giant nous permet de fabriquer ce kit cadre au sein de notre propre usine de composite. Grâce à des techniques de fabrication et matériaux de pointe, les cadres en composite Advanced de Liv bénéficient d'un maximum de rigidité et de confort tout en étant particulièrement légers.

Système de Serrage Tige de Selle Intégrée
Un système de serrage de la tige de selle léger et totalement intégré apporte une force de serrage efficace alliant performance et esthétique.


OverDrive 2
La technologie de douille de direction la plus avancée à ce jour sur les vélos Giant. Conçus pour permettre une précision inégalée de la direction, les roulements surdimensionnés du jeu de direction (inférieur 1 1/2", supérieur 1 1/4") et le pivot de fourche conique fonctionnent en association pour apporter une rigidité optimale de la direction.


Tubeless System
Moins de crevaisons, plus d'adhérence. Une résistance au roulement moindre, pour un pilotage plus précis, plus rapide. Le système tubeless de Giant rend tous ces avantages plus accessibles que jamais.