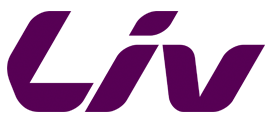 Flourish FS 3
2020
Afin d'être sûr de commander la bonne taille, n'hésitez pas à confirmer celle-ci avec votre Giant Store. Le marquage de vélo d'une valeur de 29,95€ est obligatoire depuis le 1er Janvier et sera réalisé par votre Giant Store.
THE SMART, STYLISH AND ELEGANT WAY TO GET AROUND TOWN. A LIGHTWEIGHT, VERSATILE BIKE WITH THOUGHTFUL DESIGN MAKES ORDINARY TRIPS MORE FUN.
The step-through design makes it quick and easy to hop on and off the bike once you're at your destination. Select models offer integrated fenders and a full chainguard to protect you from dirt or road debris in any kind of weather, plus baskets and racks to carry your essentials. Front suspension and a suspension seatpost provide supreme bump absorption, and stylish yet functional grips add the finishing touch. With Liv's 3F Design Philosophy to best harness a woman's strength and riding style, Flourish is a confidence-inspiring city companion.
Facteurs Clés de Performance
Easy breezy
The lightweight ALUXX frame with a classy step-through design makes zipping around town simple.
Comfort
Front suspension, a suspension seatpost, and an upright geometry smooth out city bumps for a relaxed yet stable ride.
Stylish versatility
Equipped with a chainguard, a kickstand, and integrated fenders, this bike blends urban style with a lightweight ease.
Pourquoi nous l'aimons
Rides like a dream — front suspension and a suspension seatpost smooth out cobblestones or rough roads to keep you comfortably cruising. With a functional yet elegant design and a lightweight aluminum frame that's designed specifically for women, Flourish takes you from the market to the city center with ease.
Produits conformes aux exigences de sécurité (décret n°95-937). GIANT France se réserve le droit de modifier les spécifications sans préavis.