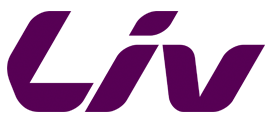 Tempt 1
2020
Afin d'être sûr de commander la bonne taille, n'hésitez pas à confirmer celle-ci avec votre Giant Store. Le marquage de vélo d'une valeur de 29,95€ est obligatoire depuis le 1er Janvier et sera réalisé par votre Giant Store.
GET ON THE DIRT AND RIDE YOUR WAY TO YOUR FIRST SINGLETRACK. TEMPT IS THAT FRIEND THAT OPENS A WHOLE NEW WORLD TO YOU.
With a lightweight ALUXX aluminum frame designed specifically for women, and 27.5 wheels that combine speed, efficiency and control, Tempt can guide you along dirt terrain. A 100 mm suspension fork and powerful hydraulic disc brakes offer added confidence and control. Tempt features all the latest mountain bike trends, with a shorter stem and longer top tube for extra stability and control.
Facteurs Clés de Performance
Confidence Inspiring
Perfect for a woman's first mountain bike, the ALUXX frame is lightweight, capable and durable.
Versatile
Tempt's performance-minded yet comfortable geometry gives it the versatility for both commutes around campus and off-road rides.
Liv 3F Design Philosophy
Women's-specific geometry ensures the rider is balanced over the bike for optimal efficiency, comfort and control.
Pourquoi nous l'aimons
Exhilarating dirt trails offer a certain allure and you may be tempted to try your hand at mountain biking. Tempt is the bike that can bring those challenges to life and allow you to get your adventure on. The confidence-inspiring Tempt is designed to take riders off the roads and into the sport of off-road riding. This hardtail has a low standover height to give a confident ride for new riders and facilitate maneuvering around dirt trails. Ready to play many roles — Tempt can be your school commuter bike, trail companion or first off-road racing bike.
Produits conformes aux exigences de sécurité (décret n°95-937). GIANT France se réserve le droit de modifier les spécifications sans préavis.